On July 2, 2019, Rabb.it—the site that pioneered the sharable VM—announced it would be shut down after an issue with investor funding.
The site closed on July 31, 2019.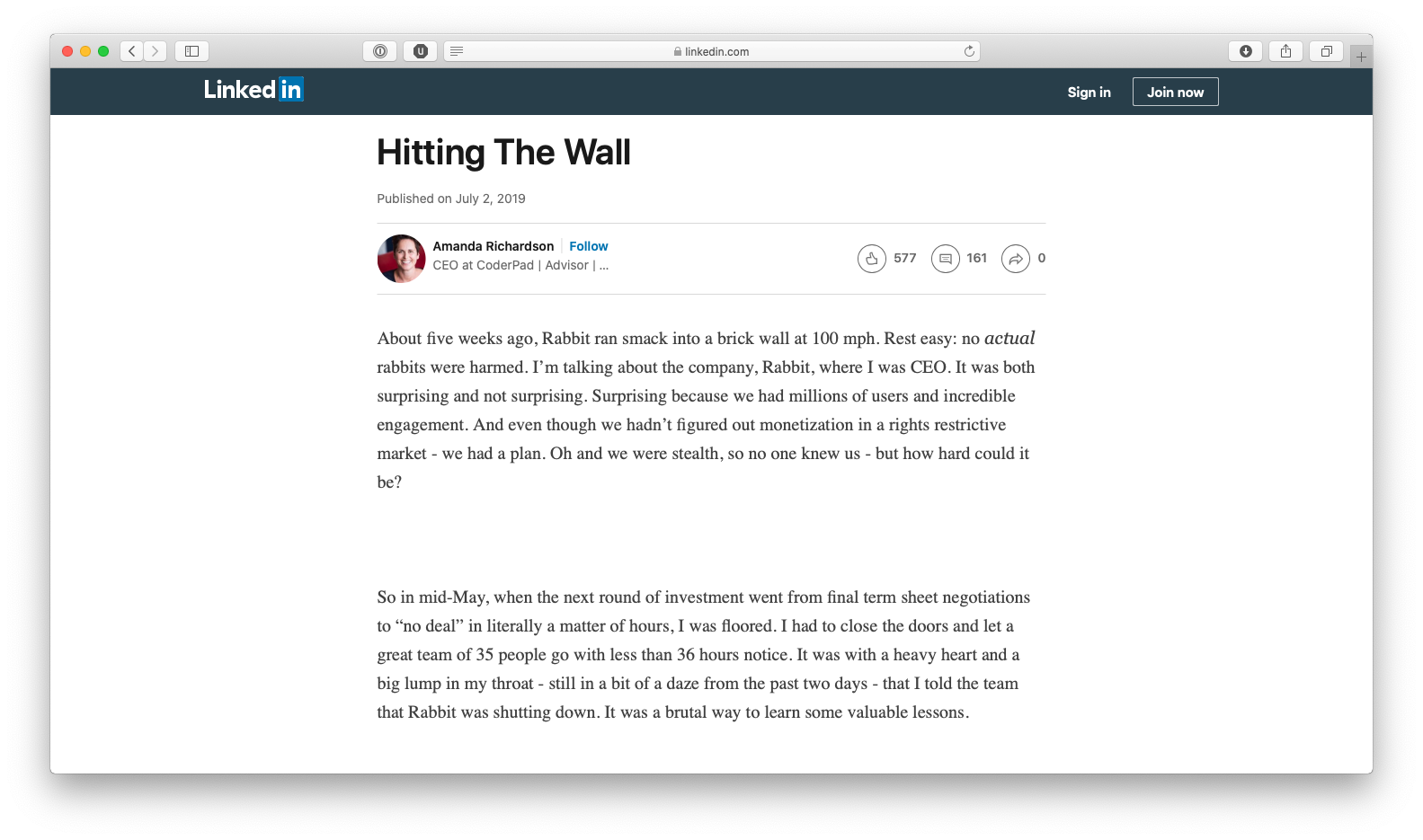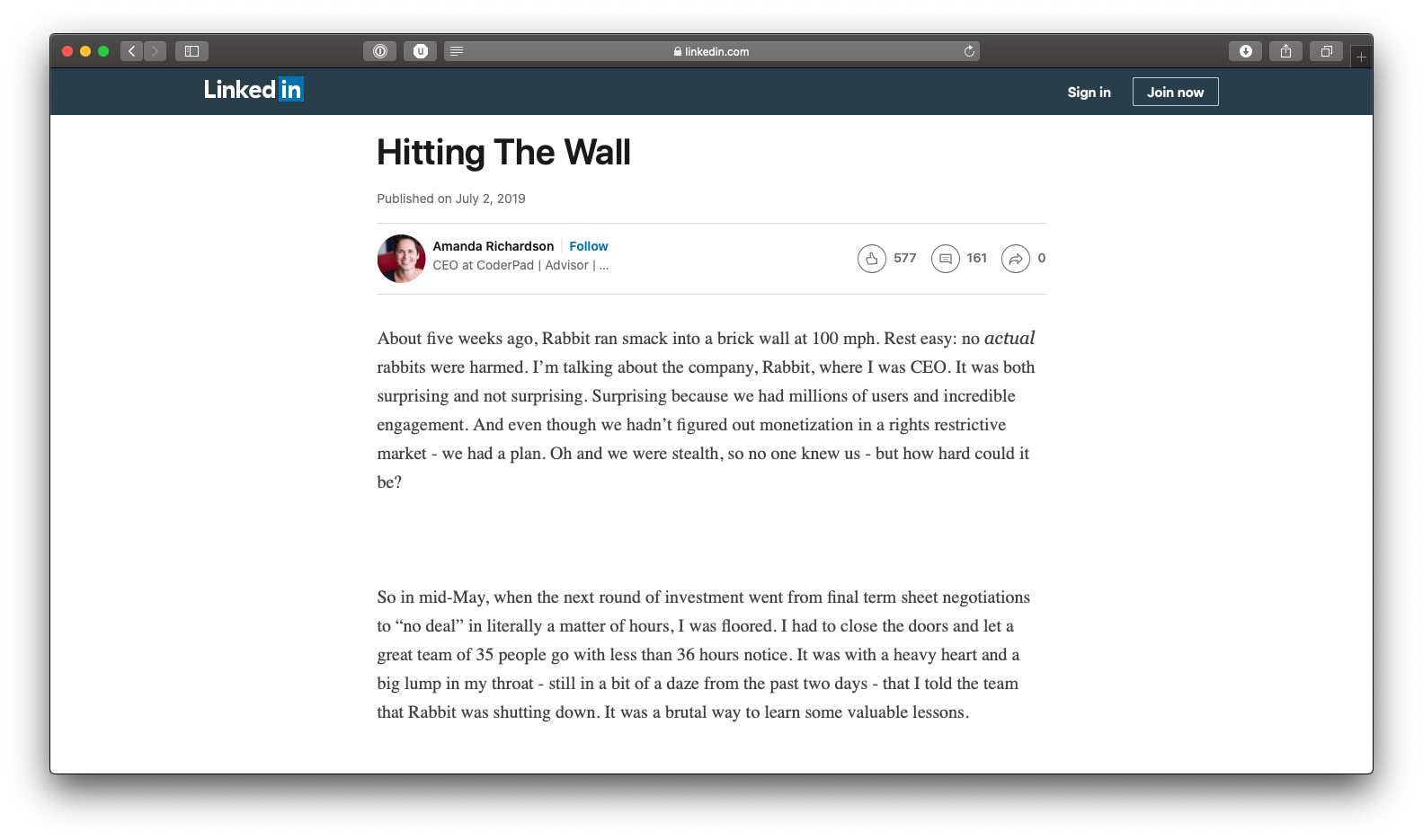 On August 18, 2019, William approached Reed with the first idea for a Rabb.it successor.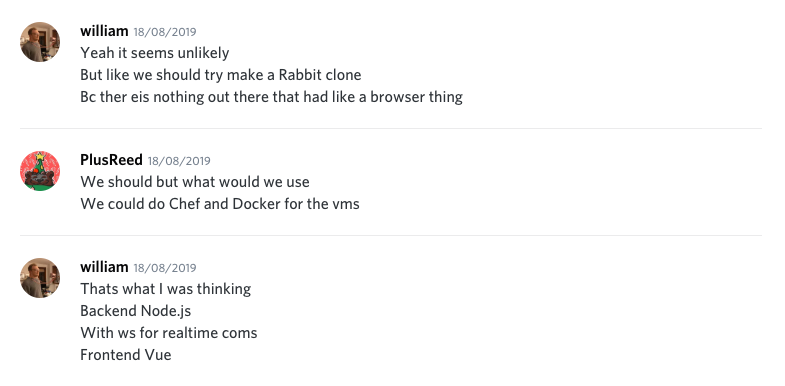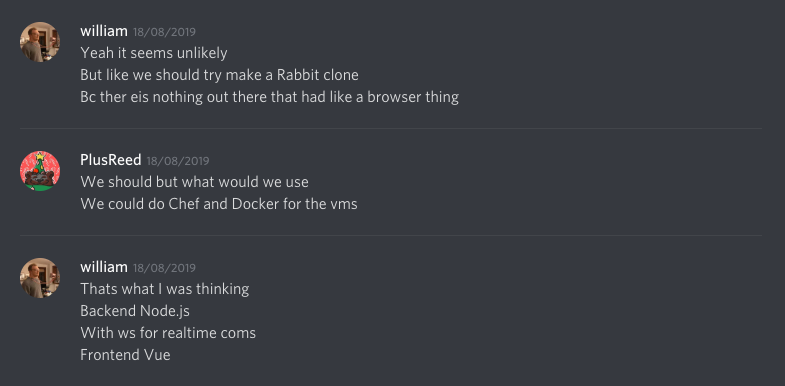 Direct messages exchanged by William and Reed
August 18, 2019—3:08am
On August 19, 2019, William started work on what would become Cryb.
The first commit was at 4:47am in @cryb/api. The second commit was at 4:50am in @cryb/web.
Initially, development, design and brand conception was completed by William.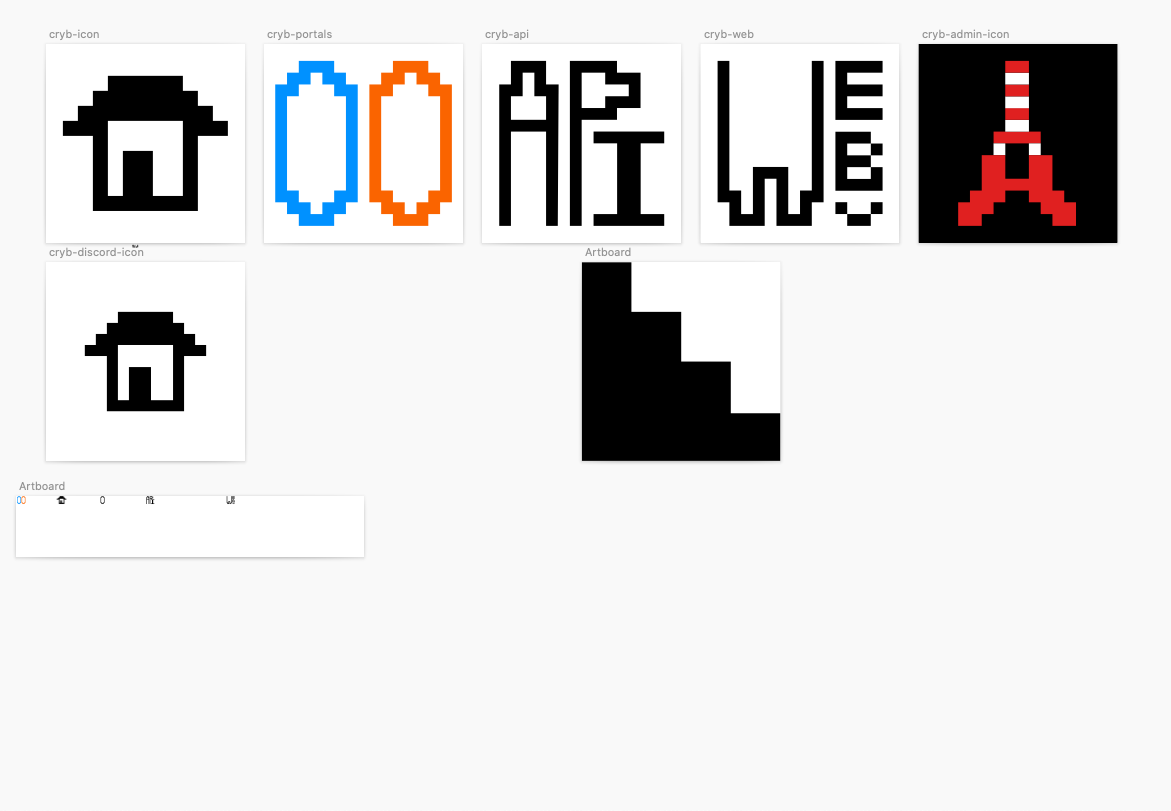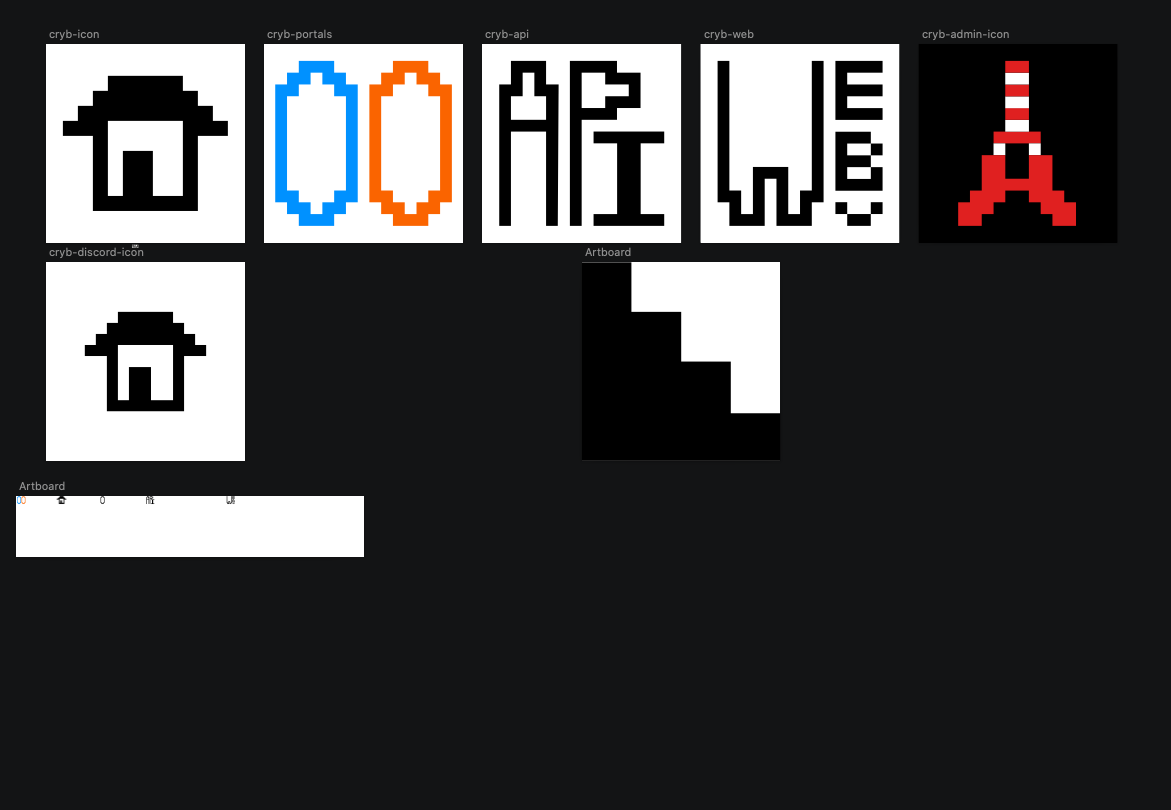 Cryb Logo / Brand Design exploration
First working demo of the VM
August 27, 2019—4:14am
Over the course of a month, we designed and created Cryb from the ground up.
Instead of building out features such as public rooms and profiles, we focused on creating a refined experience that Rabb.it used as a foundation for their success.
First working sound tests
September 8, 2019—4:01am
Unusued UI concepts for user icons
August 31, 2019—10:37pm
We tested Cryb with some of our friends and initial feedback was extremely positive.
Our friends found a place where they could share content with their friends and we were incredibly excited to share Cryb with the world.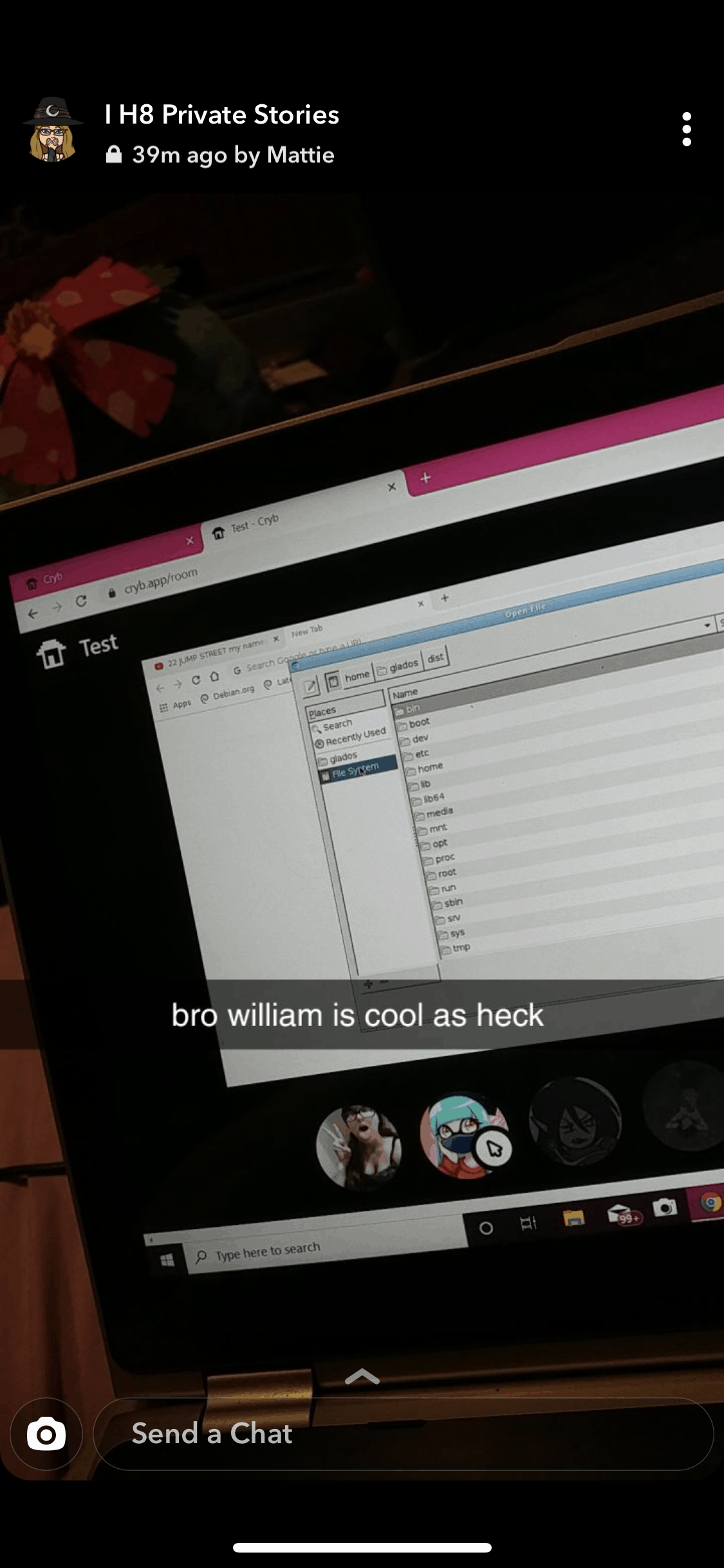 Feedback from Matthew
September 7, 2019—7:02pm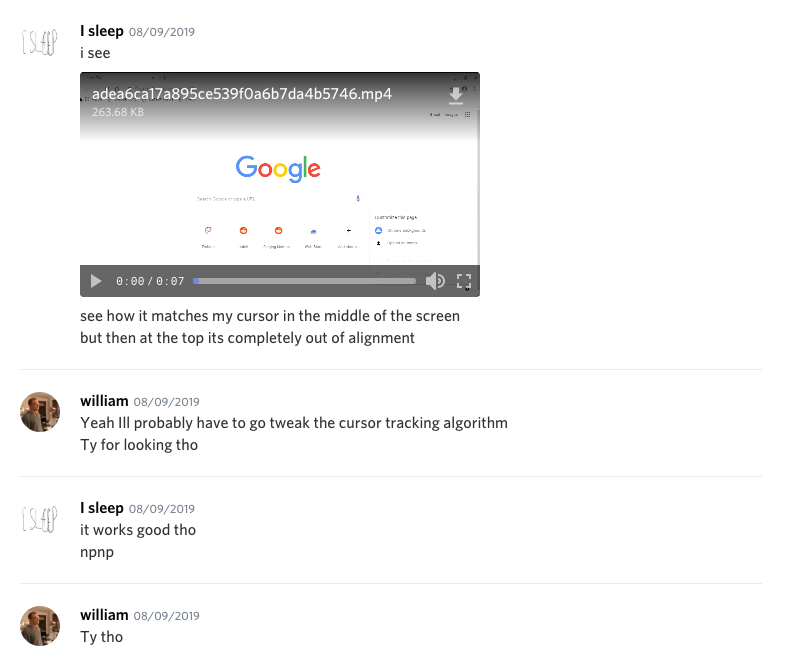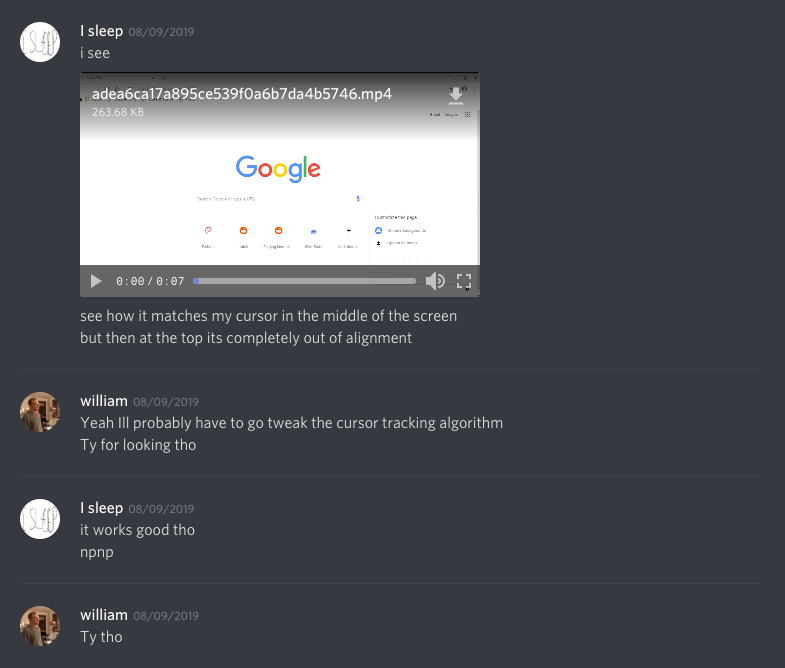 Feedback from Casey
September 8, 2019—2:35am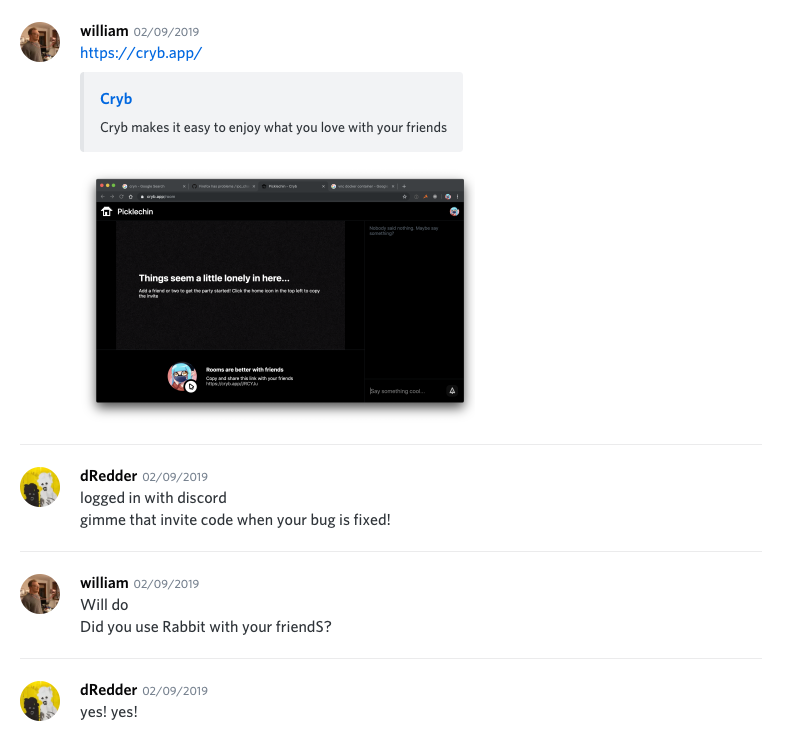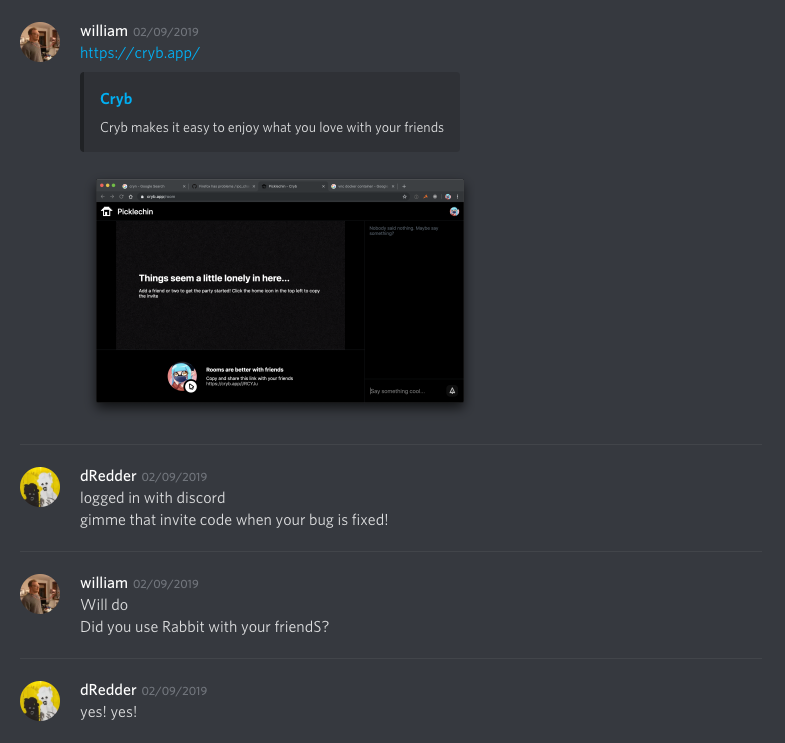 Feedback from dRedder
September 2, 2019—8:00am
On September 9, 2019, Cryb was announced via a tweet on Twitter.
It became a viral within a day, garnering 5,000 likes and 4,000 Discord server members.
On November 14, 2019, Cryb announced it would go open source on GitHub, the world's largest software development platform.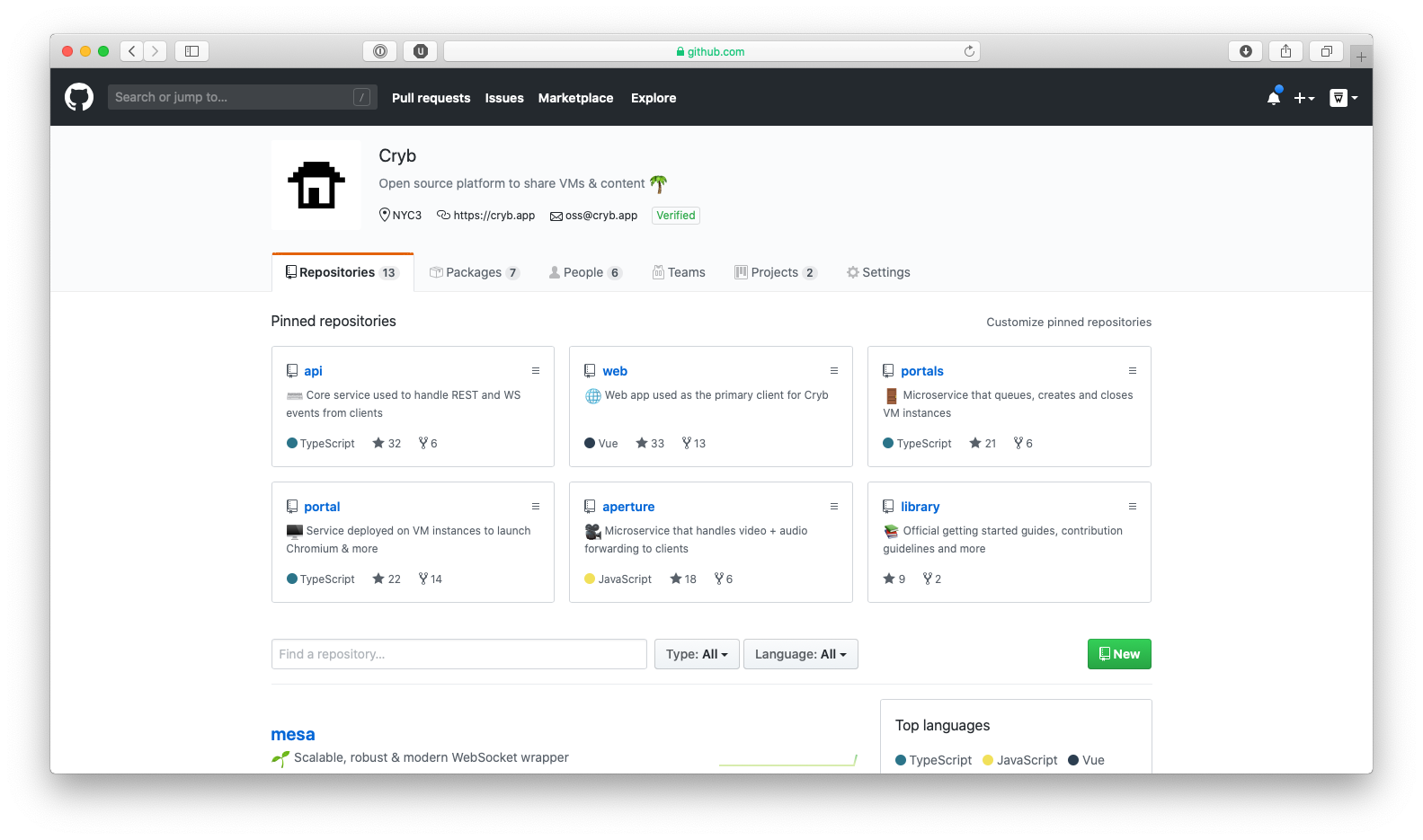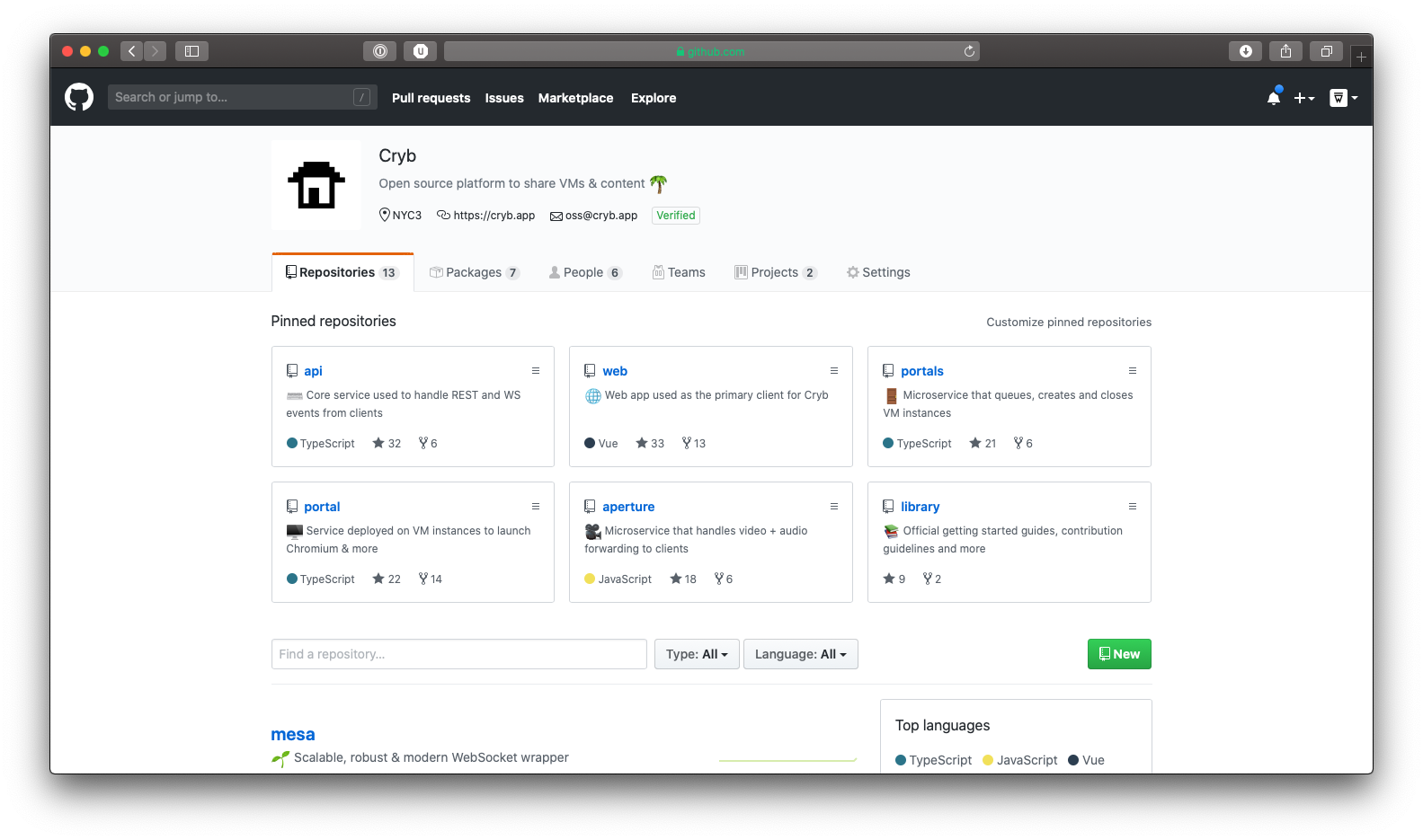 Since late 2020, we started focusing on a full rewrite of Cryb solving multiple issues with the original design to make a more scalable and stabler platform aiming for the future, while also listening to user feedback we received during our early beta stages. It has the actual codename of @cryb/two, or Cryb 2.
Today, we're working on making Cryb the most viable successor to Rabb.it, while keeping it free, because everyone deserves to enjoy the Internet with those you care the most about (or new people to meet).